A dystopia is the idea of a society which is too bad in some way to exist, typically due to tyranny and/or government corruption. This is basically a fallen utopia, a society which is too good to be true, and in many cases, dystopia can stem from utopia. Many will argue that utopia will always lead to dystopia, as a society which is "perfect" must be under significant control by some sort of government, and thus corruption and tyranny is implied. However, while this is often the case, I would argue that there isn't necessarily always this connection between the two.
Examining dystopias from the viewpoint of different genres allows us to see the concept through a new lense, opening up different common themes and perspectives. For example, with romance dystopian novels, you often see recurring themes of sacrifice and silver linings, while with sci-fi dystopian novels, the idea of the dangers of technology is typically prominent. This doesn't usually change our definition of a dystopia, but it does add to it for different genres and often reshapes the main ideas of the depictions of dystopia.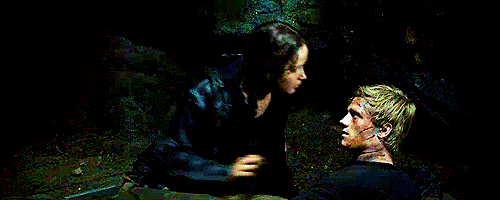 More recently, there's been a rise in YA dystopian novels, those that are geared towards young adults. Dystopias in these contexts don't change in definition, but do become limited in the content that they can offer, often sparing the gory details and explicit nature. However, this can often means we see more in depth character development, and the path to maturity is a theme that's more predominant throughout the subclass of dystopias.
While there's quite the range of subcategories throughout the dystopian novels, they all share the basic definition and a variety of similar themes. I'm looking forward to discovering the nuances of each genre as we read and learn more throughout the semester, as more reading into the topic will certainly 
Works Cited
The Cambridge Companion to Utopian Literature. Edited by Claeys, Gregory, Cambridge University Press, 2010.
https://media.giphy.com/media/A2HzXT7VcP7ri/giphy.gif
https://dprbcn.files.wordpress.com/2011/04/jg_mega_07.jpg