Fresh Hell is an article from the New Yorker website that explains the appeal of newer YA dystopian novels while focusing the most on the Hunger Games. Its main argument is that these novels attract readers because they understand what teenagers are going through. Or in other words, they are allegories of our young adult lives, fraught with dangers and difficulties.
One of the main theories is that the dystopian worlds described are similar to the world of high school. This is most evident in the Hunger Games where children are thrown in an harsh environment by unfeeling adults and must survive. It also compares a main difference between adult and young adult dystopias which is the ending. The first is pessimistic and the second is more optimistic so it can be suited for a younger audience.
Its organization is effective as it goes from one point to the other while bringing examples first from the Hunger Games then from other books. These include The Knife of Never Letting Go and Little Brother. Each section first outlined a claim about young adults that related to an aspect of a dystopian novel, then it was backed up with references and examples. It had a formal tone but the diction was not ridiculously high so that everyone could understand: teenagers and scholars alike.
This source was especially important to me because it helped me with some of my points regarding the novel I was studying: After by Francine Prose. It helped me delve in deeper to some of the hidden themes the writer used. I also understood how it was an allegory to our daily lives but exaggerated. Instead of mirroring the world high-school, for example, the story was set in an high-school that turned slowly into a dystopia. That was an interesting twist that I had not realized. The negative world incorporated itself into daily life directly, which was very different from other young adult novels.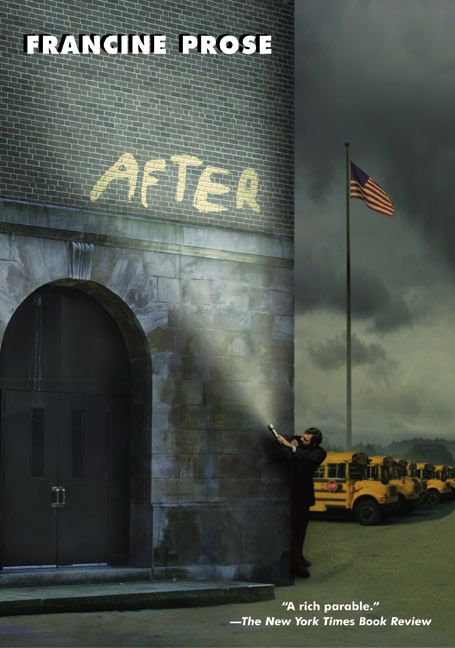 Sources:
Miller, Laura. "Fresh Hell." The New Yorker, The New Yorker, 14 July 2015, www.newyorker.com/magazine/2010/06/14/fresh-hell-2. Accessed 22 Feb. 2017.