Coming into this class, I have a very crude understanding of dystopian novels. An environment or society is dystopian if it compromises morals for logic and efficiency.
I believe that the scary thing about a dystopia is how natural and logical it can be. Sometimes when reading a (very well thought out) dystopian novel, I find it hard to argue with their way of life or finding flaws in their system. In the Cambridge Companion to Utopian Literature, it states that utopias "encourage the reader to work towards a [better society]". While a dystopia like a negative version of a utopia, I believe that dystopia tries to accomplish the same objective.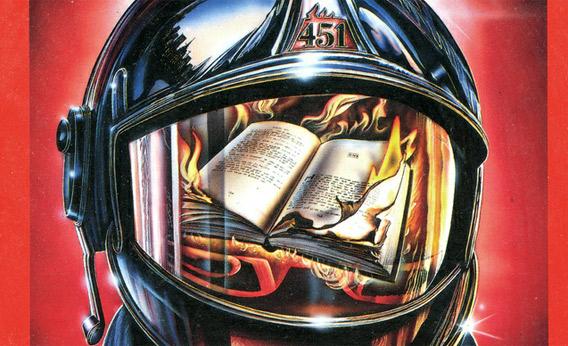 One of my favorite science-fiction authors, Ray Bradbury, wrote Fahrenheit 451, which is commonly attributed to be a dystopian novel. I believe that combining dystopia with another genre does not affect it being a dystopia. The CCUL says "there is little disagreement today about the boundaries and characteristics of [utopia]". I believe that any dystopia can follow it's definition very well, because the definition is very general and flexible. Adding science-fiction, romance, or apocalypse to a novel is just like adding another flavor; adding milk or sugar to coffee does not make it a new drink.
If adding different themes or genres to a dystopian novel did change it's classification, dystopia as a genre would have disappeared long ago. Throughout time, dystopia (which came from utopia) has had many different themes and other genres combined with it to adapt to audiences and time periods. That's how the genre is still alive today.
Combining Young Adult literature (YA) to a dystopia also does not change the genre. "Young Adult" only came out recently, if you read the article "From Insider to Outsider: The Evolution of Young Adult Literature" by  Michael Cart.  The essay explains the "youthening" of protagonists in dystopian novels. This along with the addition of other adolescent themes makes the novel more appealing to a younger audience, however, does not change that it's a dystopian novel.
Works Cited
Cart, Michael. "From Insider to Outsider: The Evolution of Young Adult Literature." Voices from the Middle, Volume 9 Number 2. Ed. Michael Cart. National Council of Teachers of English, 2001. Print.
Claeys, Gregory. "Utopia, dystopia and science fiction." The Cambridge Companion to Utopian Literature. Ed. Gregory Claeys. Cambridge: Cambridge University Press, 2010. 135-153. Print.
http://www.slate.com/content/dam/slate/articles/health_and_science/explainer/2012/06/120608_EXP_F451_EX.jpg.CROP.rectangle3-large.jpg